2008/11/25 Tuesday
Thanksgiving is famous across America for turkey, family, football and shopping. Here in Hawaii, residents have their own unique way of celebrating the holiday. While Thanksgiving originated on the East Coast of the United States in the 1700's, residents of Hawaii have been celebrating the holiday since the 1830's. Missionaries transported the tradition to the island and due to the remote location and lack of traditional ingredients the Hawaiian Thanksgiving feast has taken on a local flavor.
Local Hawaiians also have their own ancient feast that coincides with the Thanksgiving Holiday. Named
Makahiki
, this holiday traditionally celebrates sharing and gratitude. There are many feasts, surf competitions and organized activities arranged to celebrate Hawaii's rich the past.
Hawaiian phrases:
Happy Thanksgiving - Hau'oli La Ho'omakika'i (
pronounced how-oh-lee la ho-o-ma-key-kah-ee
)
Thank you very much - Mahalo nui loa (
pronounced ma-ha-low new-ee low-a
)
Thankful - Ho'omakika'i (
pronounced ho-o-ma-key-kah-ee
)

Here are some of the unique Hawaiian menu creations for Thanksgiving or Makahiki:
Turkey Imu Style – The turkey is baked in an imu pit like the traditional Kalua pig. It takes 5 hours to cook the turkey!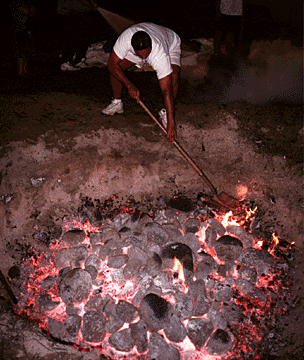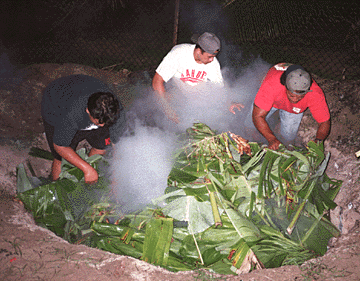 Pineapple Upside-down Biscuits – Delicious biscuits with pineapple inside.

Chocolate Coconut Pie – An amazing desert with chocolate and coconut. Yum!

| https://www.plus-hawaii.com/blog/academia/index.php?e=8 |
|
Food
| 09:55 AM | comments (x) | trackback (x) |

TOP