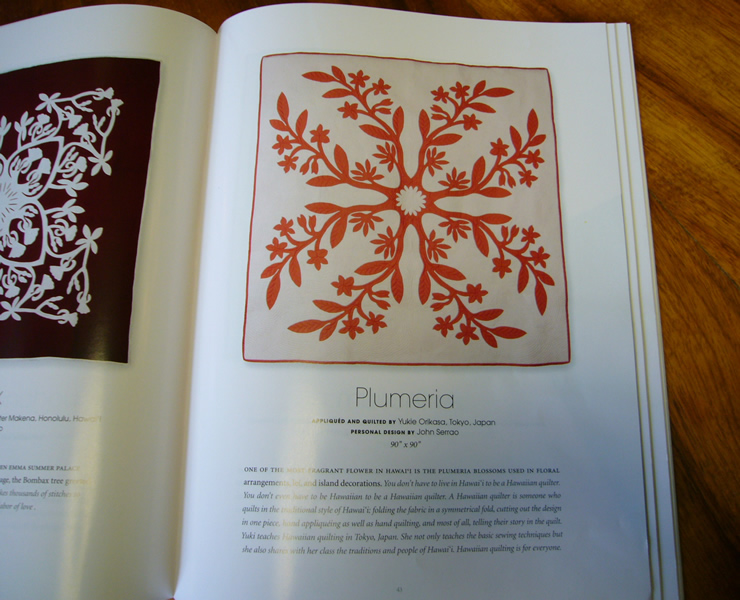 Plumeria
APPLIQUE AND QUILTED BY Yukie Orikasa, Tokyo, Japan
PERSONAL DESIGN BY John Serrao
90" x 90"
One of the most fragrant flower in Hawai'i is the plumeria blossoms used in floral arrangements, lei, and island decorations. You don't have to live in Hawai'i to be a Hawaiian quilter. You don't even have to be Hawaiian to be a Hawaiian quilter. A Hawaiian quilter is someone who quilts in the traditional style of Hawai'i; folding the fabric in a symmetrical fold, cutting out the design in one piece, hand appliqueing as well as hand quilting, and most of all, telling their story in the quilt. Yuki teaches Hawaiian quilting in Tokyo, Japan. She not only teaches the basic sewing techniques but she also shares with her class the traditions and people of Hawai'i. Hawaiian quilting is for everyone.