2010/01/25 Monday
This past Saturday, January 23, ten students and staff met up at Ka Restaurant & Lounge, which turns into a club at night. Those who signed up got into the club for free and enjoyed free drinks until 11 p.m. It was a great opportunity to mingle and dance with locals and experience the night scene in Hawaii.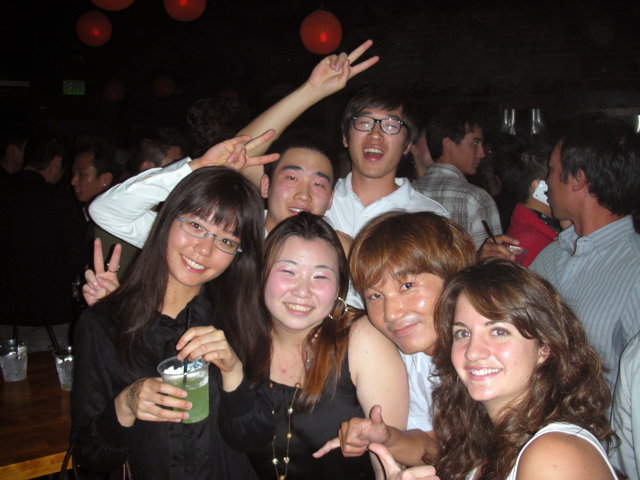 | https://www.plus-hawaii.com/blog/academia/index.php?e=31 |
|
Event
| 02:50 PM | comments (x) | trackback (x) |
2010/01/20 Wednesday
This Saturday, January 23, we are having a club night at Ka Restaurant and Lounge, located on the 2nd floor of Ward Center (opposite end from Paparazzi and Ryan's Grill). Sign up outside of Larry's office to get your name on the guest list, and cover charge is FREE. Only the first 12 who sign up will get in free, so sign up soon!


| https://www.plus-hawaii.com/blog/academia/index.php?e=30 |
|
Activity
| 03:43 PM | comments (x) | trackback (x) |

TOP